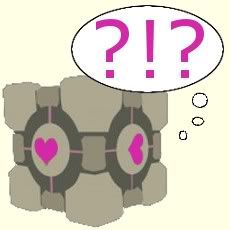 Please welcome Sara Brookes here today. Today is the release day of her first novel "Flash of Dark", first book in the Rebirth series. I met Sara online on twitter and in the blogosphere and let me tell you she is a great person and a wonderful writer.

So again please welcome Sara.




Susi: Hey Sara, nice to have you here!
Sara: It's great to be here and thanks again, Susi, for having me.

Susi: Tell us a bit about yourself?
Sara:
I'm just your average writer that decided it was time to tell her own stories spinning around in her head. I've always written, since I was a kid, in fact. But never wrote anything novel length until a few years ago. The idea for this series came about because it always seemed like the woman was normal and the man was the supernatural. I really wanted to read something with the situations flipped – and so the Rebirth series was born.

Susi: I thought it would be nice to ask a few other things, that will give us a deep look into your soul *snort* so here are a few bullet questions:

Susi: Tea or coffee?
Sara: That's easy – coffee.

Susi: Pepsi or coke?
Sara: I'm a Diet Pepsi kinda girl.

Susi: Cat or dog?
Sara:Cat. I've never been much of a dog person.

Susi: Sunny beach or winter wonderland?
Sara: As pretty the snow is to look at it just can't beat a sunny white sand beach with turquoise water. Er…now I want to go somewhere tropical.

Susi: Werewolf or vampire?
Sara: Vamps

Susi: Star Wars or Star Trek?
Sara: Oooo..tough call. I've loved both since I was a kid but I've always been more of a Star Wars geek. Star Trek definitely holds a special place in my heart though.


Susi: Cinema or home-movie?
Sara: Cinema for certain movies but I definitely enjoy curling up on the couch with hubby and watching a movie. You just can't get that in the theatre.

Susi: Weighted Companion Cube or cake?
Sara: Oh, definitely weighted companion cube.


Susi: So okay back to the important stuff. Tell us a bit about your first book "Flash of Dark"?
Sara: I'm so excited to be able to share this story with people now. Flash of Dark started formulating in my head about this time last year, so seeing it fully realized a year later is very exciting for me. I've always loved the paranormal and urban fantasy genres combined with romance plus adding my own spin to vampires and the Tuatha Dé Danann was way more fun than I realized. With Flash of Dark, we're seeing the early rumblings of something big on the horizon and we're along for the ride as just a few piece of the puzzle are fit together. Plus, I got to throw in a bit of a murder mystery, not to mention some really, really hot sex scenes. I knew I had something when I was told by a friend who read one of the very first drafts of the story and whatever I did to the story, I was forbidden from removing a certain sex scene.
Here's the blurb to tell you a little bit more:
Remember when you were little and your parents warned you to stay away from certain things and told you that there were no creatures that hid in your closet? Guess what? They weren't telling the truth. My name is Ana Sullivan and I'm one of those things that go bump in the night…
As a member of the immortal Tuatha Dé Danann, Ana was sent to the human realm three hundred and fifty years ago by the Fae council to keep tabs on the self-banished High King. Once a Celtic god with a talent for stealing souls, she does her best to keep her life on as even of a keel as possible, despite the fact that her best friend, Lucas Edwards, is a vampire. Keep as low a profile as you can, that's Ana's motto while she's here. After all, she can live vicariously though Lucas.
Her tranquil life is thrown into a tailspin when an incident outside of her club points to her as the prime suspect in a high profile murder. As if that wasn't enough trouble, handsome, rich and a media darling, Stark Grantham walks into her life she can see her peace and calm being chipped away one precious chunk at a time. Not to mention, Stark's very, very human, as high profile as they come and everything Ana's spent her life trying to avoid.

Given Ana's Fae ability, a toxic touch that can be lethal to mortals, will his choice to be with Ana cost Stark his life?

Susi: Tell us a bit about Ana?
Sara: Ana's a piece of work, that's for sure. She just wants to live quietly in obscurity and run her club, plus do her assigned work. Any excitement in her life comes from her best friend, Lucas – as you saw in the blurb, he's the vampire in this book – and that's okay with her. Until Mr. Grantham comes along. Bye-bye peace and quiet. *g* However, she's not just your average club owner because she's not even human. Because she is Tuatha Dé Danann with her full powers and her touch can kill if you're not careful. That's something that petrifies her and keeps her from getting close to people.

Susi: And now, only for the girls: What about Stark Grantham? How does he fit in this all?
Sara: Stark's one of those mysteries you just want to solve and have a heck of a lot of fun doing, too. He's rich, handsome, smart and persistent like nobody's business. He loves for someone to try to prove him wrong simply because most of the time, he's right. Right out of the gate, Ana tells him that she's not his type and he definitely wants to show her how wrong she is. The attraction between him and Ana is evident really early on and I had a great time exploring their relationship.

Susi: How did you come up with this paranormal setting of fae, gods and vampires?
Sara: I've always been fascinated with vampires and the Fae, even back into my teens. However, it wasn't until two years ago that I had the idea to combine the two. They were both immortal races I already had a significant knowledge base of, so it seemed natural to combine the two. There was still research involved, of course, but I have just as much fun doing research as writing.


Susi: It's book 1 in the Rebirth series. How many books are planned in this series?
Sara: What can we expect?
Well, I have books 2, 3 and 4 already written. Believe it or not, while Flash of Dark is the first book in the Rebirth series, it wasn't the first book of the series I wrote. I'm currently revising book 2 a little to polish it up, but that book introduces new characters and more of the story gets told – this time from the vampire's perspective. There's something happening between the vampires and the Fae and I don't even think humans are safe from it. And – a bit of a teaser for the next book – we'll actually get to meet the reason Ana was sent through the Veil to live here, you only get glimpses of him in Flash of Dark, and let me tell you, he is hot, hot, hot.


Susi: I heard you also have a second book released in the future? Midnight's Ghost, book 1 in the Star Runner series is an erotic science fiction romance. Finally someone who shares my love for that. Tell us a bit about that book?
Sara: I'm still all giddy about that one; I got the offer right before Christmas from Liquid Silver Books, so it was a wonderful early present. Midnight's Ghost tells the story of a woman who pilots her own cargo transport ship. She is what's known as a star runner and she's always prided herself on her ship and her clean record. But then her former lover asks her for help and considering he's escaped from prison, that clean record could get a little dirty. Oh heck, who am I kidding, a lot dirty. *g* Midnight's Ghost is definitely high action/adventure mixed in with science fiction and hot romance, so if you're a fan of Firefly, early Star Wars or the most recent Star Trek movie, this is going to be one book series for you.

Susi: What do you love most about this genre?
Sara: I've always been a science fiction geek, as far back as I can remember in fact and I've always been told to write what I'd like to read. So, it fits that I would write stories in this genre. I love combining really advanced technology with the basics of storytelling – good vs evil and tossing in a really hot love story in there. I also love the idea of starships flying around out in the stars, exploring new places and meeting new life forms and tossing a really hot love story in there – bet I said that already, didn't I? *g*

Susi: Last question: What would you ask yourself if you were in my position? And please feel free to answer!
Sara: Can you give us a small excerpt of Flash of Dark?
I certainly can – here ya go!

Ana and Stark have just met for the first time and Stark has asked Ana out and we start with Ana's reaction:

"Are you asking me out?"
"There would be dinner, of a sort, involved, so yes—a date if you will."
I narrowed my eyes at him, taking in his expensive tailored suit, the fine Italian leather shoes he was wearing. There were some things that a woman, even a Fae, knew. "I'm fairly certain that I'm not your type, Mr. Grantham."
A charming smile lit up the devilish expression on his face. "What makes you so sure of that?"
Damn, he was handsome.
Looks aside, my affinity for the cheap, sleazy tabloid shows had not only shown me the good about Stark, but the bad as well. I knew what was behind that deceptive smile. Judging from the revolving stream of women he used as arm candy, each and every one I had seen were the polar opposite of me. I couldn't care less about what fashions were currently walking the runways and how quickly I could get my hands on them. I was happier frequenting the thrift store a few blocks away than throwing my money away on the latest overpriced fashions. Waste of time and resources in my opinion, especially at my age. We aren't even going to discuss my true age. In human years, I'm hellaciously old. Thankfully I didn't look a day over thirty-one. Twenty-nine on a good day when I actually bothered to fuss with make-up and a dress. Right now, my jeans and crisp white shirt suited me just fine. Dressing up had never been my forte. Even before I had found myself amongst humans.
Just at that moment, a bleached blonde that was all tits and ass, wearing a black clingy scrap of material that left little to the imagination folded herself around Stark. She trailed a finger over the gentle curve of his ear and flashed a smile at him that spoke of the night she had obviously planned—one that involved getting both of them horizontal as soon as possible.
Hell, if she looked at me like that, said those things I overheard, I'd do her. The look she did give me wasn't as friendly as the one she had given Stark. In fact, it was one of those distasteful glares that said she wanted me as far away as possible. She obviously had her claws already firmly, deeply seated under Stark's skin and saw me as an annoyance. Ms. Fake and Bake didn't seem to care that she was obviously the flavor of the moment. She was going to take what she could get from what I could see.
I arched an eyebrow at Stark and smirked. His eyes met mine and though he wasn't apologetic, the intent I had glimpsed earlier was gone. "I rest my case," I said before I moved off, leaving the two of them to whatever they had planned for the night. Despite my dismissal, I felt his eyes watching me as I disappeared through the moving crowd. I felt those eyes follow me all the way up the stairs until I disappeared through my office. The door shut behind me with a soft click and the soundproofing of the room shut out the pounding beat that drove the crowd on the dance floor below. My back contacted with the wood and I smiled into the dark of my office.

That was not the last I would see of Stark Grantham, I knew that without question. He was curious enough to return, to see if he could learn more about the woman who was convinced she wasn't his type.


Susi: Thanks Sara for coming over and answering my questions!
Sara: Thanks again for having me, Susi, I had a great time!

Curious now? Other places to find Sara Brookes: website, facebook, twitter.

Sara will be here today to answer all your questions and to have a great time!