As mentioned before I got the Heartfelt Award from Donna @Fantasy Dreamer's Ramblings. I'm so proud and grateful. And I have to say Donna really deserves this award. She has a wonderful Blog and I love to read. it. Cheers for Donna!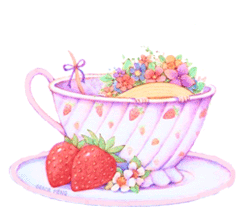 The Heartfelt Award

Do you reach for a cup of cocoa or tea when your relaxing, seeking comfort, sharing a plate of cookies with family & friends? You know that feeling you get when you drink a yummy cup of cocoa, tea ~or a hot toddy? That is what the Heartfelt Award is all about, feeling warm inside.

Rules:
1) Put the logo on your blog/post

2) Nominate up to 9 blogs which make you feel comfy or warm inside.

3) Be sure to link to your nominees within your post.

4) Let them know that they have been nominated by commenting on their blog.

5) Remember to link to the person from whom you received your award.
OK, this whole nominating thing is not as easy as it seems. At first I thought I should give this award to people who don't already got this award. But that wasn't very efficient 'cause mostly I spent the time searching Blogs for this award- and that sucks. So I decided to give it away only because of what my heart tells me. So here are my Nominees: