This week I will show you something I already have at home. I wanted a USB Stick I didn't forget at home and it should be cute so I searched the interwebz and found a wonderful solution for this problem. There are wonderful USB Sticks you can wear as jewelry and I knew the moment I saw them that I needed one.
I will show you my two favorites again.



The first one is the one I own. I got it last year for Xmas from my wonderful BF and I love it! Wear it nearly every day!
Take a look: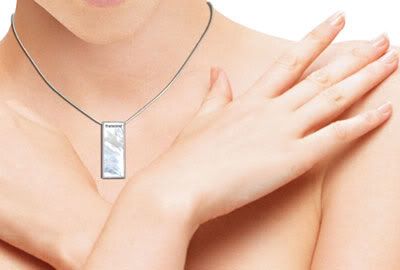 Nope that is not me in the picture. LOL

I'm way too lazy for taking a picture now.

So as you can see it's wonderful pearly and it has a wonderful shimmer in daylight! Inside the pendant in the USB Stick and I got one with 4GB. You can buy it here but the site is completely in German. Sorry didn't find it in English! To use the stick you have to take off the necklace. That's a bit annoying from time to time cuz you all know how easily they are put one.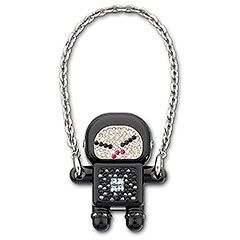 The second one is so cute. It's from Swarovski and I have to say rather expensive. It costs 150€(=
225$) and I couldn't get BF to buy me this one. =(
To get the stick you just have to pull the head off and you can plug it in the PC. They also have other model but I like this one best. It's called Robot Naughty Raymond and I also love the name. Here's a link for all their USB Sticks and this site is in English too.


So what do you think about jewelry USB Sticks?