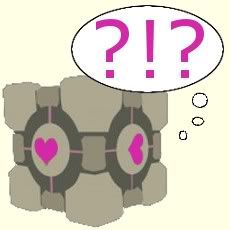 Please welcome today Stephanie Julian, author of the Magical Seduction and the Lucani Lovers Series. Stephanie is here today to talk a bit about her last release Moonlight Ménage. You can read my review here.

It's getting hot so stay tuned girls and grab yourself something to cool yourself down. There also a chance to win a copy of Moonlight Ménage at the end of the interview.
Susi: Hi Stephanie, it's so great to have you here today. Thanks so much for taking the time.
Stephanie:
Thanks for having me. It's great to be here.
Susi: Tell us a bit about yourself?
Stephanie:
Well, I'm a professional writer, have been since I graduated from Penn State University with a degree in English. I've been a reporter and feature writer for a daily newspaper for many years in addition to being a novelist. Romance has always been my favorite genre and I can't imagine that ever
changing. I live in a house full of guys, my wonderful husband and two teenage boys and I wouldn't change it for the world, even though it is a little smelly now and then.
Susi: I thought it would be nice to ask a few other things, that will give us a deep look into your soul *snort* so here are a few bullet questions:
Tea or coffee?
Stephanie:
Neither. I'm strictly a hot chocolate girl.
Susi: Pepsi or coke?
Stephanie:
Coke
Susi: Cat or dog?
Stephanie:
Cats. They're so adorably Machiavellian.
Susi: Sunny beach or winter wonderland?
Stephanie:
Hell is cold. Give me a sunny beach any day. Make it 90 degrees and humid nd it's even better.
Susi: Werewolf or vampire?
Stephanie:
I love to write werewolves. But I'm a Cellie so I love JR Ward's Black Dagger Brotherhood series.
Susi: Star Wars or Star Trek?
Stephanie:
Trekker from the time I was five. Seriously. I had a babysitter who got me hooked. It's the first TV show I remember watching. I've seen all the episodes of very incarnation. I'm such a dork that I used to keep a list of every classic episode and how many times I'd seen it.
Susi: Cinema or home-movie?
Stephanie:
The bigger the screen, the better. I worked in a movie theater from the time I was 16 through my college years and even after college for a little while. Besides reading, there is nothing I enjoy more than watching something blow up on a huge screen. And if it has hot guys, all the better.
Susi: Weighted Companion Cube or cake?
Stephanie:
I'm not much of a gamer so I will take cake. Actually, I will take cake over just about anything unless there's Junior Mints. Are there Junior Mints?
Susi: Tell us a bit about your Lucani Lovers Series and your new book Moonlight
Ménage?
Stephanie:
Lucani Lovers came about because I wanted to write wolf shifters. Every culture has shifter legends but I wanted to tie mine to the Roman legions. If there really were werewolves in ancient Roman, you can be damn sure they'd have their own auxiliary. So my wolves are soldiers. The characters
I'm focusing on now are the special forces soldiers, the sicari (assassins). Duke and Nic are two of the best soldiers the legion has but even they can't fight fate. And fate's a bitch. Just ask its goddess, Nortia. She'd agree.
Nic and Duke have been in love with Tira for years but Tira's Goddess Gift of foreseeing has torn them apart. She can't bear to touch Nic because each time she does, she sees his death in the not-too-distant future. For eight years, Duke has tried to shut himself off emotionally from Tira but Nic is determined to show Tira that no matter how much or how little time he has, spending it together is better than spending it apart. And just because you can't fight fate, doesn't mean you can't change it. Fighting means battle. Sometimes you need finesse.
Susi: The first thing I noticed, as I started reading Moonlight Ménage was the glossary and the huge amount of Italian words. How come you choose an Italian background for this world?
Stephanie:
Because I'm Italian on my dad's side and most everyone else was writing about Celtic fairies and witches. I wanted to do something different, something I could pull from my heritage. And I really haven't seen anyone else doing Etruscan mythology so I carved out my own niche.
Susi: All the gods and mystical beings are "real" so far as I noticed. That must have been a great deal of research? Is Italian mythology a hobby of yours or was it all just for the books?
Stephanie:
I took Latin in high school for four years. I loved it and I had a great teacher who made learning about mythology interesting as opposed to a chore. I still call on Miss Rurode when I need something translated into Latin. As for research, give me a five-inch-thick college textbook on the death
practices of the Etruscans and I will be in heaven for many, many hours. I love research.
Susi: Your heroine, Tira has a rather limiting ability. She sees the future while touching someone. Why did you choose this ability for her?
Stephanie:
Tira first appeared in Nica's story in Seduced by Two. And quite honestly, I didn't consciously pick her ability. Sometimes when I'm writing, little pieces of the overall puzzle of the story arc show themselves and you wonder why you wrote that. Eventually, the reason reveals itself. When I started
writing Seduced by Two and Tira and Nica are in the bar at the beginning of the story, Tira uses her ability to see if Nica will be safe with Tanner and Jensen that night. I had the vague idea that Tira would have her own story later but didn't have a clue what it would be about. But when I thought about Tira's character, she always had this ability. Weird, I know.
Susi: Which supernatural ability would you personally love to have?
Stephanie:
The ability to make my sons clean up their room without me screaming at them. Otherwise, teleportation. I have really bad motion sickness so flying can be a hassle.
Susi: Tell us a bit about our 2 heroes: Duke and Nic. There are both very different and both had a rather unconventional upbringing. Tell us why you chose this setting for these two?
Stephanie:
Because I'm fascinated by unconventional relationships. Duke and Nic grew up seeing that love isn't always confined to the narrow box some people want to shove it in. They're well-adjusted adults who love the same woman and each other enough to want to make their relationship work.
Susi: Okay, naughty question: you can choose 2 guys for yourself, free and without repercussions. Who would it be?
Stephanie:
Right now, Sam Worthington and Sam Worthington's twin brother. He's actually the physical model for the hero in my next book.
Susi: Who is up next in this Lucani Lover series? What can we expect in the
future?
Stephanie:
...John Simmons and Kaine Giliati in Edge of Moonlight. You met Kaine
briefly in Kiss of Moonlight and she has a larger role in Moonlight Ménage.
You'll continue to see more of Cat, Kyle's daughter, and Tivr, the God of
the Moon.
Susi: Do you have something else up your sleeve we should keep our eyes on?
Stephanie:
Actually, I just sold a three-book series to Sourcebooks for their new erotic romance line that will feature the Forgotten Goddesses of Etruria. You've actually met some of them already. Nortia, Goddess of Fate, is one, though she won't get a hero for a while yet. The first three are Thesan, Goddess of the Dawn; Lusna, Goddess of the Moon, who you meet in Moonlight Ménage; and Amity, Goddess of Health.
Susi: Last question: what would you ask yourself if you were in my position? And please feel free to answer!
Stephanie:
Why is your trashcan stuffed with empty Junior Mint boxes? Because I'm a Junior Mint addict. Really. I might need help some day.
Thanks so much for taking the time and answering my questions. If you have some questions just shoot. Stephanie will be happy to answer them for you!
To get in touch with Stephanie or to get more information about her books you can reach her @
website
, @
twitter
,@facebook,
Blog
Now to the contest:
Stephanie offers to give away an eBook copy of Moonlight Ménage to one lucky commenter.

Giveaway rules:

1.) Leave a comment telling us which 2 guys you would choose or ask Stephanie a question! 2.) Leave me a way to contact you(email in blogger profile or twitter is okay)!
4.) You can get an extra entry when you spread the word about the giveaway(just leave a link).
5.) Open to everyone!
6.) Giveaway ends on Sunday, March, 28th and I will draw a winner after getting up the next day!
That's it! So comment away!